Easter cake was asked for 3 days before the delivery day. redonkulous! but is ok. First time working with fondant. Ill post my recipe later, I merged 2 popular recipes.
What I Learned:730 am is no time to STILL be decorating a cake. Fondant is sticky, but easy. Flowers are time consuming to make. Frosting must be thick and not runny and melty. Fondant is an easy fix for a lumpy cake. Dry cake+ spritz+steam= moist cake. Everybody loves lemon. Scratch cake isn't the devil. A cake covered in fondant takes smaller pieces per person.
my first every flower!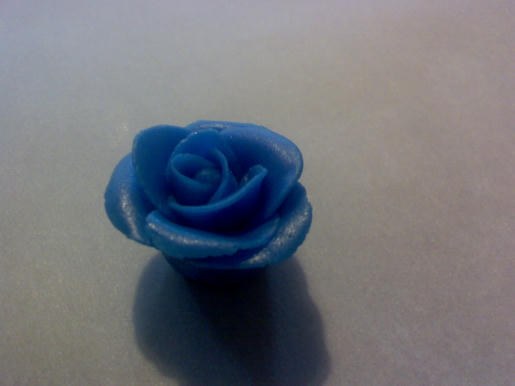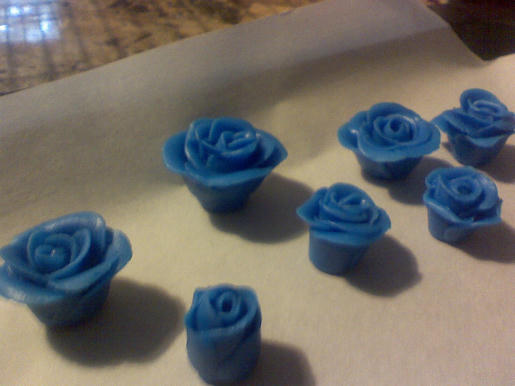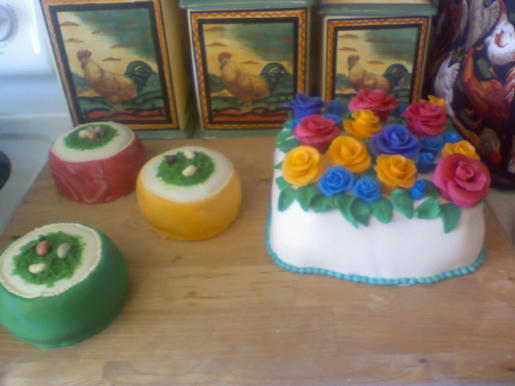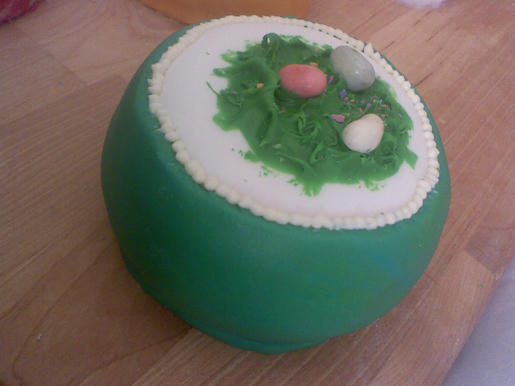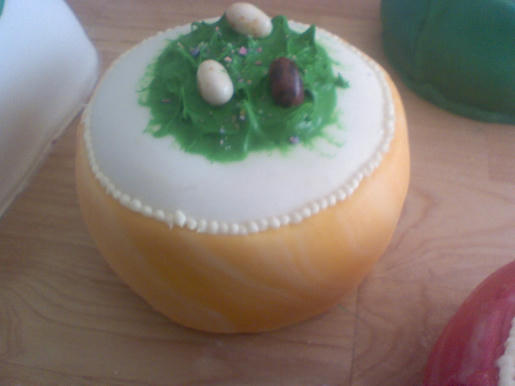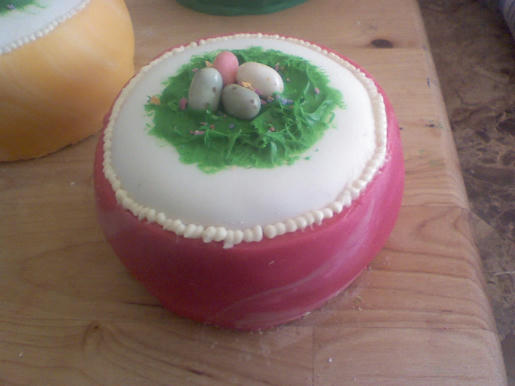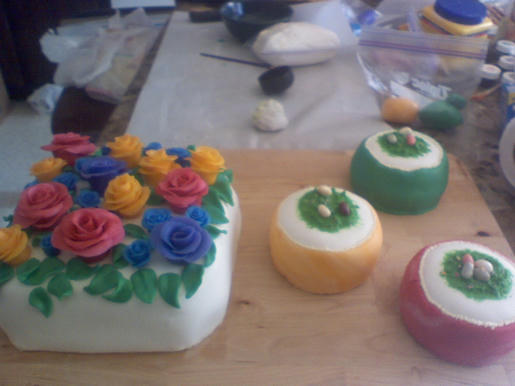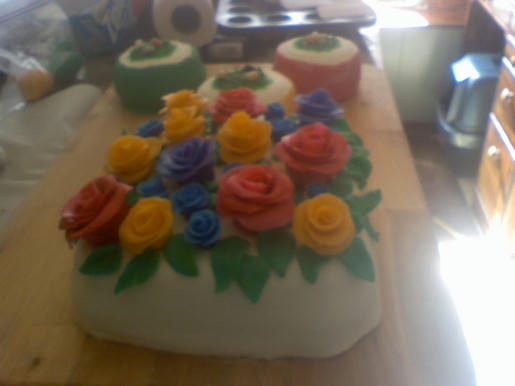 Everyone loved the cake and I got monies for it! My first monies cake!